Dec 10
28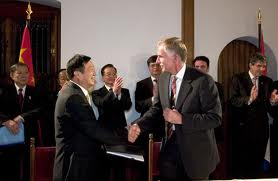 Business Networking
Whatever you need and don't have, somebody else does have, whether it be knowledge, resources, ideas, skills, or contacts.
Synergy is the main reason for networking. Of course, relationships, which are precious per se, are a very nice by-product of networking and collaboration.
Synergy
By working together, people can create results that are greater than what can be achieved working independently. When the whole is greater than the sum of the parts, everyone wins. Among other things, team synergies can be manifested in reduced costs, increased capabilities, and more flexibility to adapt to changing requirements.
Innovation
When discussing the benefits and challenges of team collaboration, innovation should be near the top of the list of benefits. Team collaboration offers multiple perspectives for innovation and problem solving. By leveraging these perspectives to validate ideas and propose solutions, problem solving is taken to the highest level. A person working alone cannot hope to recognize flaws in a procedure or causes of a problem, but team collaboration can often create more feasible solutions.
Free Video Conferencing Online with
Google Hangout
Google has introduced an amazing new tool for FREE VIDEO CONFERENCING.  Google Hangouts allows you to use your webcam to conference with up to ten presenters in up to 10 different locations simultaneously.  You can even broadcast the conference LIVE or RECORDED to an unlimited audience.  To learn more about this wonderful tool, go to:http://LearnGoogleHangouts.com 
Content Syndication and Curation
In the field of internet marketing, reciprocal syndication of content is a very popular way to leverage collaboration. I think it is a shame that games that kids grow up with are almost always competitive "zero-sum games." In most games, in order to win, somebody has to lose!
In real life, on the other hand, almost all situations are actually opportunities for win-win! Or win-win-win…
I am in favor of achievement, challenges, and ambition. But achievement does not require BEATING someone else. In fact, Together Everyone Achieves More (acronym: TEAM).
Related posts: