I'm on a journey to self-discovery with Master Key MasterMind Alliance
About  
The century plant, Agave americana, is monocarpic, meaning it will bloom once in its lifetime. That bloom may not appear for 10, 20 or more years, depending on the climate. Many species in the genus Agave flower just once, although there are a few that are repeat bloomers.
I named this Blog "BloomingOnline" because I am in the process of blooming again, this time online, after years of "germination." In many ways I have invested a lifetime preparing for this. I am ready to BLOOM!
In my "past lives" I have been a college teacher of Social Psychology, a network marketer, and a real estate investor. I have fallen in love with the internet and social media, and I intend to bloom online.
After much soul searching I have concluded that my greatest skills are related to winning friends and influencing people. I also feel a passion for those subjects, and I want to leave a legacy by teaching others to build relationships for fun and profit.
For personal cultivation, I am participating in the Master Key MasterMind Alliance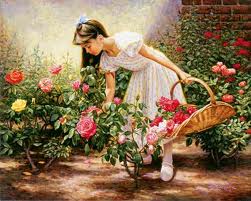 Week 1 –"As You Sow, So Shall You Reap"
I am excited, anxious, and a bit confused as I begin a new journey of self-discovery with the help of the Master Key MasterMind Alliance. My attention has been directed to the concept that my life results from my actions, which result from my beliefs, which result from a powerful interaction of thoughts and emotions connecting stimuli and responses through conditioning. These stimulus-response connections gradually become habitual reflexes like knee-jerk reactions. Thus I am a creature of habit…