Jun 10
23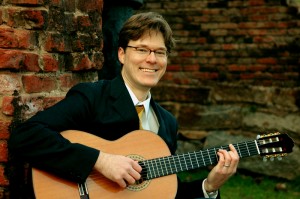 I love my son Art, and I'm very proud of him. Honestly, I wish our relationship were much closer. My challenge is that he lives at a distance of literally thousands of miles, and I find it difficult to keep in touch. It is my fault. I am shy about expressing my feelings. I have procrastinated far too long about connecting with him. The internet and social media may offer help. This is one reason I am eager to learn how to build real relationships online.
My son plays guitar in Japan. He is very good at it! Listen to him play "I Got Rhythm": (CLICK HERE)  http://www.youtube.com/user/arthodges#p/a/u/1/z-B4bvEsFSM Please help me surprise my son on his birthday by sending him Facebook Fans. Please visit his Fan Page at: http://www.facebook.com/pages/Art-Hodges-Music/308374636701
By following my son on social media, I hope to get to know him better and to nurture our relationship.
Related posts: