Sep 10
2
To "brand," or not to brand; that is the question.
With internet branding comes extra burdens and risks which may be unnecessary to achieve your goals. In fact, making yourself "the issue" may even be counter-productive. I know, I know; branding is "in." Internet marketers, in this decade, love the idea of becoming famous in the hope of becoming rich. A few do succeed. But it is complicated and it takes a lot of time and usually money.
Internet Marketing is Different from Network Marketing
It should be noted that internet marketing is different than network marketing, which is about leveraging trust and influence through relationships multiplied.
Network marketers are catching the branding fever, too, which is ironic, because for 40 years successful MLM leaders have preached: "do NOT make yourself the issue." I wonder if young "new school" networkers really understand why not. Of course, the main reason is that the goal of network marketing is rapid exponential "duplication." In modern terminology, you want it to "go viral!" Remember the KISS (Keep It Simple) principle. Ideally, your organization could be six levels deep in a week — if your method is simple and easy to duplicate.
The second reason is that network marketing is also about leverage, rather than doing it yourself. The MLM dream is to create a business that "will run by itself," so you can have passive residual income. The ideal is to let the company invest millions in world-class websites, videos, and marketing literature, let the upline do the presentations and training, and let the downline bring the prospects. By the way, I don't think I ever heard the term "leads" during my first twenty years of successful networking. Advertising was rarely used.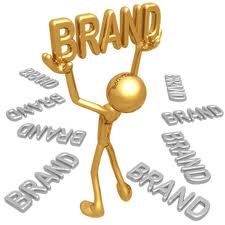 It was always about relationships.
In fairness, I acknowledge that there are many arguments in favor of branding. The reasons are well explained in other blogs and articles. You might say I'm playing "the devil's advocate" here.  I admit that even I am in the process of investing a few thousand hours and a few thousand dollars to brand myself. I've already paid young internet marketers thousands of dollars for training. I'm just saying that it would be wise to know what you're getting into when you begin the arduous task of self-branding.
Related posts: