Apr 11
3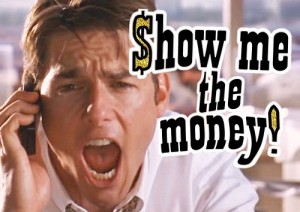 Photo credit to toettoet's photostream
Social media marketing is a relatively new and often misunderstood concept. Adding "marketing" to social media need not horrify those of us who value relationships per se.  In fact, idealists (like me) may actually welcome this new form of marketing once marketers get used to the idea that relationships come first and foremost in social networks.
Looking back a century or two, we know that people used to like to do business with those they knew, liked, and trusted.  Mass marketing and super-stores were a 20th century phenomenon (and perhaps only a temporary aberration in the long-term grand scheme of things).
The sales profession is stigmatized due to the fact that people don't like to be "sold."  However, it is obvious that people do love to buy!  And they still prefer to buy from those they know, like, and trust — when given the opportunity.
In a previous post about internet traffic, I pointed out that marketers are mistaken if they apply the same billboard strategy that was used on other highways.  If they embrace the new media and adapt to the new paradigm of "relationships first," they can still thrive. As Brian Solis points out in his blog:
"The pervasiveness of Internet-savvy consumers is undergoing a pivotal transformation. As such, the typical digital consumer is now giving way to the rise of a more discerning, informed, and connected social consumer. These consumers are surrounding themselves with the people and information that helps them make better decisions thanks to social networks such as Facebook, Twitter, and YouTube. Their attention is focused in new paradigms and away from traditional media that served as a means for branding and demand creation. Simply said, in order to connect new ideas with social consumers, new or adaptive business models are mandatory. Gone are the days when great companies, products and services naturally found their markets. In the attention economy, businesses must manually connect with customers and prospects where their attention and interest is focused."
In an article on the Nonprofit Technology Network blog, Casey Golden, CEO, Small Act, points out:
"Success" in social media has historically meant acquiring a large number of fans and followers. Savvy nonprofiteers know it's about much more than that. It's about creating authentic, meaningful relationships that drive actions benefitting your organization: getting more members, volunteers, and donations."
Related posts: