Oct 10
20
Get traffic? The volume of "traffic" flowing through Facebook and Twitter feeds make the Los Angeles freeway system look like a rural country lane. But social media experts continue to advise marketers not to transfer the old freeway billboard advertising technique to social networks like Facebook. Unlike the freeway, the traffic on the new internet superhighway is becoming "social." It is supposed to be about relationships, not just eyeballs.
It is relationships that give social media greater influence than traditional advertising. Referrals from friends that we trust carry much more weight in buying decisions than ads from strangers.
It seems to me that there is an inherent conflict between quantity and quality when it comes to forming and maintaining real relationships on social networks. The more Facebook friends we have, the more traffic we have to sort through in order to authentically participate in online conversations. I don't know how people with full time jobs have the time to maintain hundreds of "relationships" among their 5000 "friends." I am thankful that I have residual "royalty" income from network marketing, so that I can devote hundreds of hours to this social media hobby.
Can your auto-responder REALLY fall in love with my auto-responder? Apparently new versions of mass-marketing methods are required if we wish to communicate with huge volumes of traffic. Directing the traffic is only the beginning. Selling en masse involves tools that initially seem impersonal.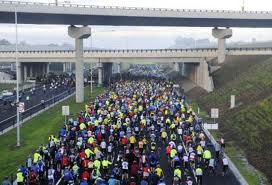 PPC ads seem like billboards until we develop some semblance of a relationship with individual members of the pay-per-click "traffic."
Related posts: