Jul 10
29
In blogging and social media marketing we often read that "content is King." The "King" in networking is caring! Top Leaders in network marketing all concur that "People don't care how much you know until they know how much you care."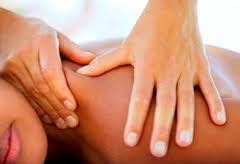 Computer geeks are always looking for "the killer app", i.e., the "next big thing" in software or technology. Tim Sanders, Chief Solutions Officer of Yahoo, offered the solution in his book , Love is the Killer App.
My thoughts on this subject are expressed very well in a blog called "12 Minutes Past Midnight" :
I have come to recognize that the greatest skill in MLM is "Caring". The statement that I hear the most when people are complaining in their work environments is "My boss does not care about me". People are complaining that their boss, the management or their Upline doesn't care about them because they need to be recognized.
You'd think complaining or being upset about lack of money would be the main issue, right? But even in jobs where the pay is great you hear the same thing. Because people should "matter". When you think that those around you could care less about you or your family situation it is not at all a great feeling.
In reality, people need to be recognized for their effort, their good work and they want to be heard when they're seeking help. This is even more so in network marketing.
Related posts: